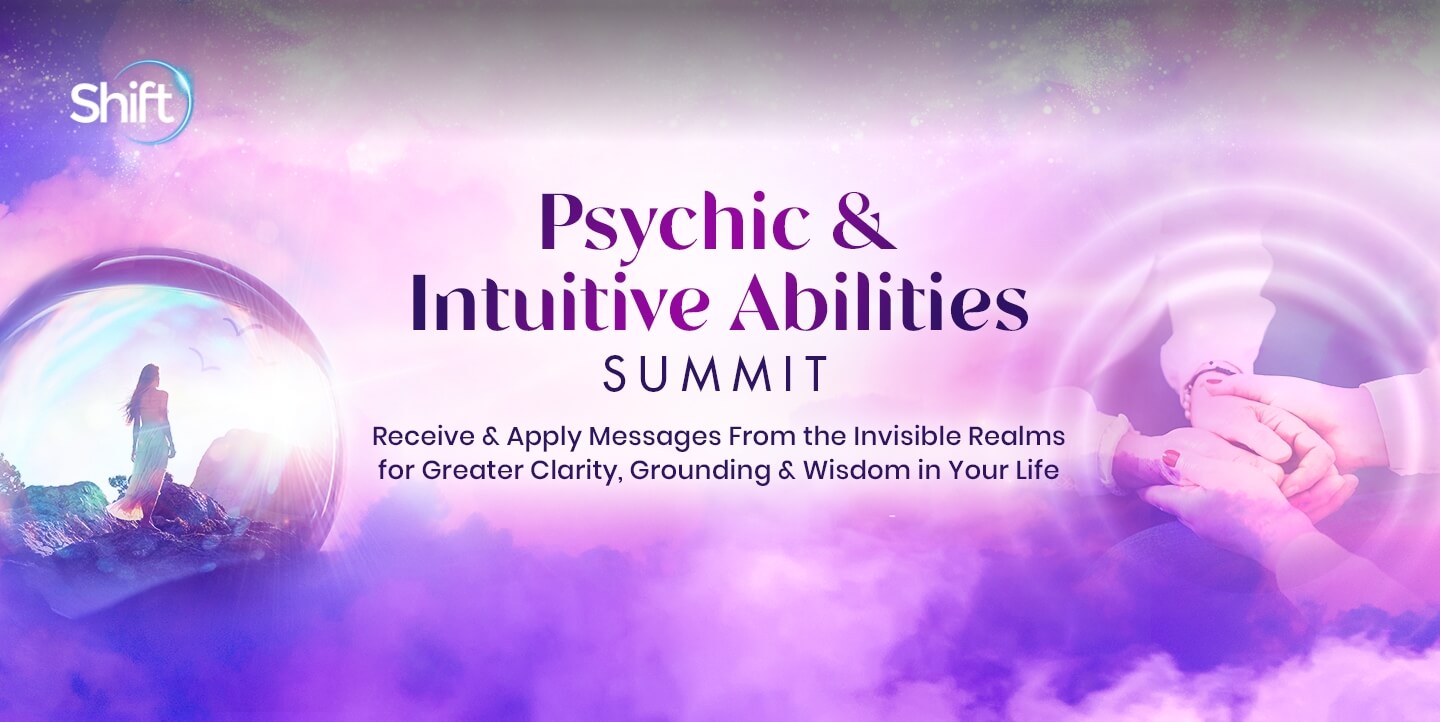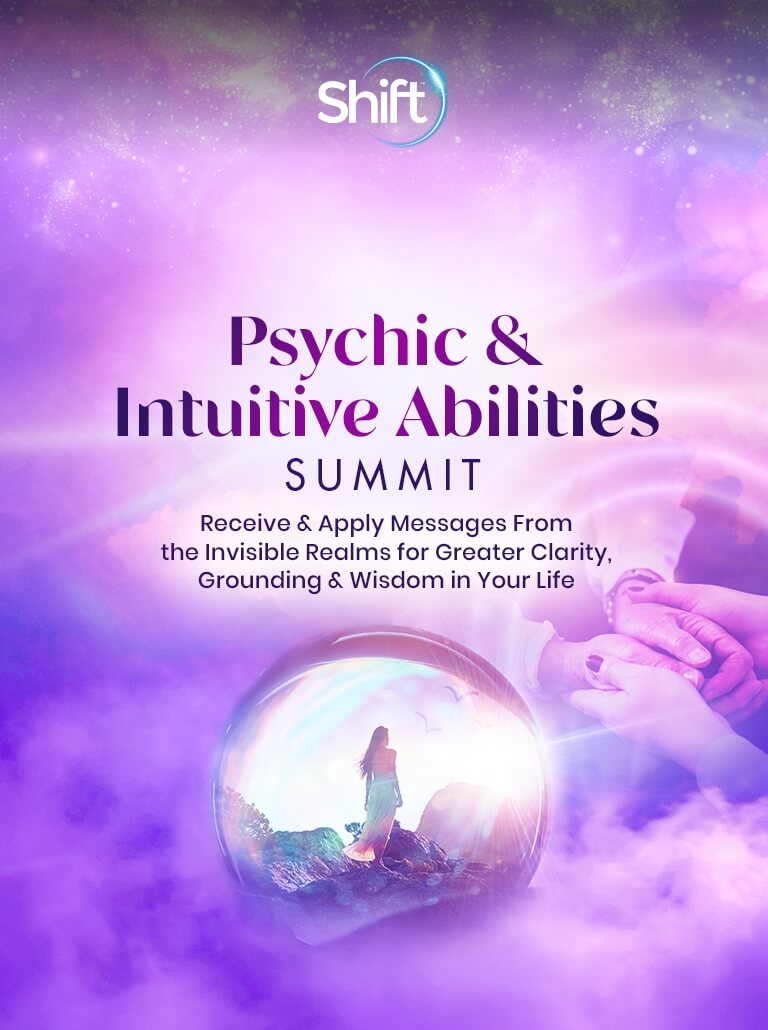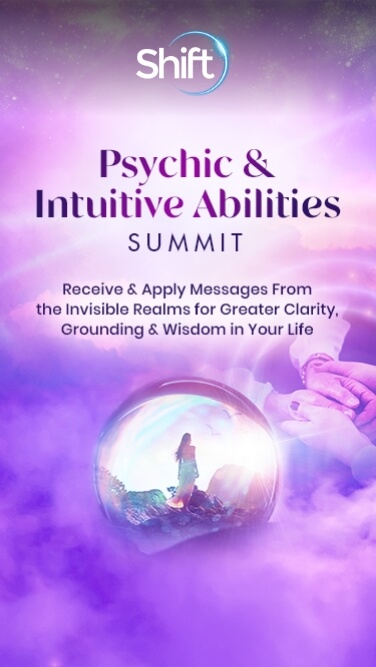 In this groundbreaking series with more than 35 prominent speakers, you'll discover:
The most important behavior change you can make to excel as an intuitive, empath, psychic, or medium
An easy sequence of steps for developing your intuitive, metaphysical, and psychic sensitivity as you open your "third eye" and learn to sense and understand energy
How channeling can range from gut hunches to less common experiences like mediumship and trance-channeling
How to determine your intuitive awareness type — physical, mental, emotional, or spiritual — so you can further develop your gifts
"Alliance Space" — an incarnational spirituality tool that allows a non-physical being to interact with you in mutual safety and hospitality
How to recognize and develop the intuitive and psychic skills you already have that are built into your metaphysical DNA
Secrets at the heart of the ancient Andean medicine known as Tukuy Rikuy — and how you can activate your intuition to read and trust signs and omens
Hone Your Inner Knowing to Dissolve Confusion & Navigate Life's Complexities With Clarity
FREE ONLINE EVENT
April 10-14, 2023
Sign up now to receive these FREE recordings and to be notified about our next Psychic & Intuitive Abilities Summit series:
Tools to Unlock Your Psychic Abilities with Heather Regal Salmon
Knowing Your Psychic Self with James Van Praagh
Featured Speakers
Dr. William Bloom
Practical Decision Making Using Your Intuitive and Psychic Skills
Joy Taylor
The Power of Trust and The Courage to Be True
James Van Praagh
Knowing Your Psychic Self
Dr. Marie Mbouni
How to Amplify Your Psychic Abilities With Shamanic Self Care
David Gandelman
Awaken Your Third Eye and Learn to See Energy
Sarah Elkhaldy
Awakening Your Higher Knowing Through Your Crown Chakra
Langston Kahn
Treasure Maps Made of Scars: Healing Heart Wounds to Liberate Psychic Clarity
Marci Shimoff
Happiness, Synchronicity, and Living an Intuitive Life
Suzanne Giesemann
You Are Already Psychic, Intuitive, and Capable of Connecting
Heather Regal Salmon
Tools to Unlock Your Psychic Abilities
Avril Price
Tarot and the Psychic Faculty: Compassion, Soulfulness and Grounded Wisdom
Robert Moss
You Have Supernormal Powers in Your Dreams
Grandmother Flordemayo
Tuning in to Your Own Spiritual Intuitive and Psychic Gifts With Grandmother Flordemayo
Cyndi Dale
Reactivating Your Psychic Powers From Past Lives
Tina Zion
Insights and Methods to Excel as a Psychic and Medium
Marie Manuchehri, RN
Logic or Insight? The Power is in Knowing the Difference
Puma Fredy Quispe Singona
Tukuy Rikuy: The Heart of Ancient Andean Medicine
Helané Wahbeh, ND
The Science of Channeling
Banafsheh Sayyad
Activate Intuition Through Sacred Dance
Jenai Lane
How To Connect to the Ascended Masters: Receive Guidance Via Your High Spiritual Heart
Nicola Amadora, PhD
Connecting to Your Truth Sense
Caroline Cory
Discerning and Protecting Yourself From Negative Energies
Rev. Tiffany Jean Barsotti, PhD
How to Be Your Own Best Psychic
Sherrie Dillard
Discover and Develop Your Unique Psychic Type
Felicity Warner
Awakening Your Psychic Abilities With Sacred Oils
David Spangler
ALLIANCE SPACE: A Tool of Incarnational Spirituality for Partnering With Subtle Allies
Cody Edner
Awaken to Energy: Learn to See, Read, and Heal Energy
Christine Lang
Medical Intuitive: Exploring Messages From Your Spirit
Lisa Garr
Making Your Message Your Mission
Marti DeLeon
Trust Your Intuition and Connect With The Archangels
Lisa Jones
Refining Your Intuition Through Body Wisdom
Karen Drucker
Music as a Healing Path
Danielle MacKinnon
What is Your Soul Contract With Your Pet
Renee Rowe
How to Overcome Intuitive Blocks
Tricia Carr, CHt
Animal Communication + Multidimensional Mediumship
Janet Farnsworth, MSW, RYT
Awakening Your Body's Codes of Consciousness For Intuitive Connection
Shanta Gabriel
Journey of a Spiritual Warrior
With Series Hosts:
David Gandelman
Author & Spiritual Teacher
Joy Taylor
Author, Educator & Intuitive Guide in Awakening
Guest Host: Dr. William Bloom
Author, Educator & Practitioner in Metaphysics, Shamanism, and Spirituality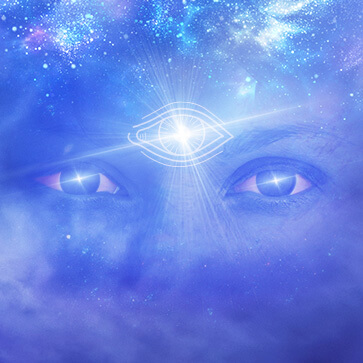 Explore an Array of Tools to Master Discernment as You Traverse Intuitive Realms
Intuition is like a muscle. The more you use it, the stronger and more active it becomes.
— Sally Chamberlain
Do you sometimes wonder if the Universe is sending you important messages, but you're just not picking up on the signals?
Ever wish you had a way to amplify and refine your psychic abilities to more easily access and navigate invisible realms?
Wouldn't it be liberating to enhance your intuition and harness your healing gifts by gently releasing anxiety, confusion, or overwhelm…
… giving you the clarity you need to interpret celestial signs and synchronicities that can give you clear guidance for effective decision-making and problem-solving?
When examined through the lens of metaphysics, you can gain powerful insights into the phenomena of psychic messages, intuition, and your sense of "inner knowing"...
… as you discover how these potent subtle energies can accurately be sourced to help you navigate life's complexities with ease and grace.
You'll more skillfully use your intuition and other spiritual abilities as you become more sensitive to subtle energies — exploring tools for calming your nervous system and becoming more adept at working with energy to help heal yourself and others.
By learning to tune in to your inner world, you'll be better equipped to make tough choices, hone your discernment, and chart your course with confidence as your internal compass aligns you with your unique and sacred life path.
Your intentions have the power to shape your reality. Through practicing visualization and manifestation techniques, you can learn to activate your inner eye to create the reality you desire.
During the Psychic & Intuitive Abilities Summit series, you'll hear from leading experts who will share essential ways to receive, navigate, and apply vibrational insights from messages, intuitive hits, and inner knowings — bringing you clarity, guidance, and inspiration on your spiritual journey.
Sign up to demystify the psychic realm. You'll discover how to intrepret the metaphysical map to receive wisdom and guidance, overcome overwhelm, and learn about timeless methods and approaches like Tarot, channeling, psychic protection, chakras, auras, and more!
Here's some of what our brilliant teachers will be sharing with you…
| | |
| --- | --- |
| | James Van Praagh will share ways to access your own intuitive ability — specifically the various "clairs" of clairsentience, clairaudience, clairvoyance, and claircognizance. |
| | New York Times bestselling author Marci Shimoff will speak about synchronicity and living an intuitive life, and how both are connected to experiencing what she calls being "happy for no reason." |
| | Evidential medium Suzanne Giesemann will reveal the #1 key to developing your psychic abilities and intuition. |
| | Robert Moss will relay vivid personal experiences of dreaming the future and gaining vital information from the departed in dreams. |
| | Caroline Cory will talk about discerning the origins and different polarities of energies you're constantly interacting with — and how to protect yourself from potential negative effects. |
| | Cyndi Dale will demonstrate working through a special chakra (the eighth) to remember and renew your psychic gifts from past lives. |
| | Sarah Elkhaldy will focus on activating, receiving, and interpreting information through your crown chakra. |
| | Heather Regal Salmon will show you how setting up your energy field can open your channel to receive divine guidance, knowledge, and inspiration — so you can walk the path of the psychic initiate. |
| | Langston Kahn will explore why the connection between healing emotional wounds and developing your psychic abilities is the key to unlocking the full power of your intuitive gifts. |
| | Avril Price, the UK's leading practitioner and teacher of Tarot, will show you how Tarot can be used to read individuals, groups of souls, and the world situation. |
| | And much more... |
Expert Guidance to Connect You Safely With Your Intuition
In order to trust your vibes, you have to first be able to sense them — and to do this, you must quiet your mind.
— Sonia Choquette
Wondering how you can safely increase your intuitive ability to perceive and comprehend the messages you assume the Universe keeps sending?
From the beginning of time, we humans have sought to strengthen this connection through multiple spiritual practices — including meditation, mindfulness, journaling, analyzing our dreams, and communing with nature.
Beyond curiosity, we seek to further our understanding of what — if anything — is out there trying to communicate with us!
During the Psychic & Intuitive Abilities Summit series, you'll hear illuminating insights from experts who can help you safely expand your ability to perceive messages from the unseen realms — and interpret them to bring healing, spiritual awakening, and direction into your life.
You'll discover…
Scientific evidence demonstrating the human ability to access information from beyond the known boundaries of space and time
How your spirit uses physical symptoms as a messaging system to help you see the inaccurate beliefs, fears, and blocks you unknowingly create for yourself
The importance of connecting with your spirit guides, ascended masters, angels, or celestial team for protection so you can feel safe accessing your intuition
How to raise your energetic vibration and rest in the quiet of your body to gain access to psychic abilities and insights
How to tune in to your energy field — and your dreams — to receive intuitive messages
Which sacred oils will increase your psychic powers, and how to use techniques to expand your psychic radar
How to center and ground yourself and be in your high spiritual heart in a way that's safe
This life-enriching online series will guide you through an abundance of practices designed to increase your ability to tap into intention, stillness, and openness to hear, feel, and see entities, angels, and guides.
These loving spirit helpers will gently support you in receiving guidance that can help you uplevel your decision-making and problem-solving… nurture your relationships… improve your health and wellness… foster creativity… and accelerate spiritual growth.
You'll reference your own personal metaphysical map, accessing tools that empower you to see and know energy…
… enabling you to interpret and work with what enters your field, strengthening your resolve to live from your own truth.
As you become your own intuitive guide, you'll be in the flow, experiencing more synchronicity as you apply these gifts to your daily life for greater grounding.
In the Psychic & Intuitive Abilities Summit series, you'll be guided to access your own intuition, inner knowing, and messages from the psychic realms — tuning in to your own inner guidance to bless and illuminate your life.
Sign up for this landmark online series.
Here's what participants had to say about previous years' Summits...
"This was a mind-expanding event!"
This was a mind-expanding event! Hearing the new research was validating; I could respect the information the presenters were sharing. I did learn more in several areas; this certainly encourages me to learn more. Thank you for this marvelous summit. I am so glad I could attend it!
— Barbara, Pleasant Hill, California
"I loved the broad range of speakers and topics and the interview model that was used."
I loved the broad range of speakers and topics and the interview model that was used. As a practicing medium, I found the summit highly informative and have already started to follow up with a number of the speakers and what they offer.
— Leigh, Melbourne, Australia
"Being immersed in such beautiful energy lifted my own."
I watched 28 sessions and feel so much more open, aware, and peaceful. Being immersed in such beautiful energy lifted my own.
— Barbara, Tampa, Florida
"This has been by far the most profound higher-mind seminar I have had the privilege to participate in."
This has been by far the most profound higher-mind seminar I have had the privilege to participate in. I am published on the topic of miracles, am a retired holistic medical intuitive, and have been an intuitive investigator/researcher of world trends for nearly 46 years. This seminar validated so many of my own personal findings, plus it greatly aided me with understanding the deeper "why" relative to the major changes I see in the human condition during this most challenging time in humanity's "make or break" history.
— Kat Elder, Miami, Florida
"Thank you for putting on such a wonderful summit!"
I loved most of your topics and your lineup of presenters was great! It is so great to hear about experiences and studies that confirm there is indeed a lovely afterlife, especially as I have a son who resides there! As I purchased the programme, I am looking forward to listening to all the presentations again, and to trying out the different suggestions and methods to be able to communicate with my boy in that other realm. Thank you for putting on such a wonderful summit!
— Lynn, Nelson, Canada
"I can only describe this week-long event as the light at the end of the tunnel…"
Much of what I attended in this summit I encountered over my years of spiritual growth. Yet I can only describe this week-long event as the light at the end of the tunnel... that shock of love awaiting us upon transitioning into the spirit world. I feel the gratitude of receiving a rainbow response to life's dearest question: am I loved? A million times... YES!
— Deb, Calgary, Canada
"This 5-day event was an extraordinary free gift to the world."
This 5-day event was an extraordinary free gift to the world. I appreciated it very much.
— Lee, Upper Lake, California
"The summit transported me into another world, and I feel permanently changed after seeing all of the presentations."
The summit transported me into another world, and I feel permanently changed after seeing all of the presentations. My mind and heart have expanded, and I feel a much deeper trust and faith in the process of life, as well as an excitement and inspiration to experience more.
— Braja Kishori, Long Beach, California
Co-Sponsors