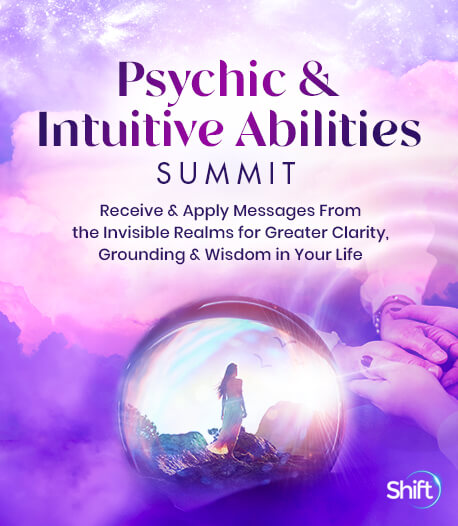 Program & Replays
The live summit is over. However, you can still get the recordings and transcripts of all the summit sessions. Upgrade to receive unlimited access to the inspiration, resources, and powerful practices presented by the experts featured in the Psychic & Intuitive Abilities Summit series.
Thousands of people like you from around the globe are gathering together to gain powerful insights into the phenomena of psychic messages, intuition, and a sense of "inner knowing"...
… and discover how these potent subtle energies can accurately be sourced to help navigate life's complexities with confidence and clarity.
During the Psychic & Intuitive Abilities Summit series, you'll hear from leading experts who will share essential ways to receive, navigate, and apply the vibrational insights you tap into from psychic or other intuitive hits — helping you deepen discernment on your spiritual journey.
You'll gain confidence in your own intuition and expanding spiritual abilities as you become more sensitive to subtle energies — exploring tools for calming your nervous system and becoming more adept at working with energy to help heal yourself and others.
You'll be in good hands with our series co-hosts: author and spiritual teacher David Gandelman… author, educator, and intuitive guide in awakening Joy Taylor… and guest host Dr. William Bloom, author, educator, and practitioner in metaphysics, shamanism, and spirituality.
Their probing questions will open your mind and spirit to the possibilities of greater insights to be realized at the intersection between scientific inquiry and psychic or intuitive input.
Enjoy this enlightening series!